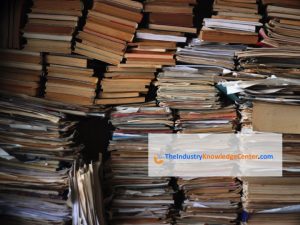 Welcome to The Industry Knowledge Center page.
We support our customers in developing a knowledge creating enterprise. A key feature to keep processes relevant, adding value, raising the bar in performance and dynamic to fulfil in the ever-changing needs of the customer for the enterprise.
The benefits of a knowledge creating enterprise is that your eliminates the learning curve and don't have to invent every time again by tapping on existing knowledge, which has been experienced earlier on by others in the enterprise or beyond; "It's avoiding to invent the wheel again".
How we help you in organizing your knowledge management journey;
The first step we apply, is to help you to change the culture of your organisation in the openness in sharing knowledge;
FROM I think, I know what I know, but I do not know, what do not know, TO my community need to know, what I know TOWARDS connecting what everybody in the enterprise knows!
The cultural change is the hardest to get realised. We provide here workshops and trainings to get an understanding and passion to adopt a knowledge management ecosystem in place.
The second step we do, is to help you not to invent and start knowledge management ecosystem from zero. We provide a gap analysis on knowledge needs and provide an strategy to embed this into your current people, processes, tools and governance;
The third and final step,  is to help you to implement the strategy of a knowledge creating organisation.
Don't hesitate to
contact
us on what this could mean for your organisation.